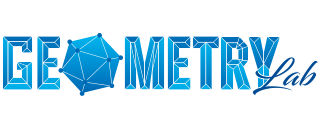 GEOMETRY LAB SMALL
PRIMARY | AFTER SCHOOL
Our introductory Geometry LAB (small) set ensures all pupils find the elementary principles of Euclidean geometry fun, easy to grasp
and stimulating. The cards included offer open-ended tasks and activities, encouraging individual and group work. Model building and
discussion in the classroom encourage proactive participation, leading to positive results from an early age.

Constructing 2D and 3D shapes
Right and acute angles, perimeter of squares
Properties of regular and irregular polygons
Duplication, symmetry and mirror lines
Pattern theory and mathematical nets
Measuring and drawing lines
Probability
Mathematical language, notation, symbols
Verbally describing shapes, movements and transformations
Collecting data, recording findings, classifying objects
Solving problems by breaking down into smaller tasks